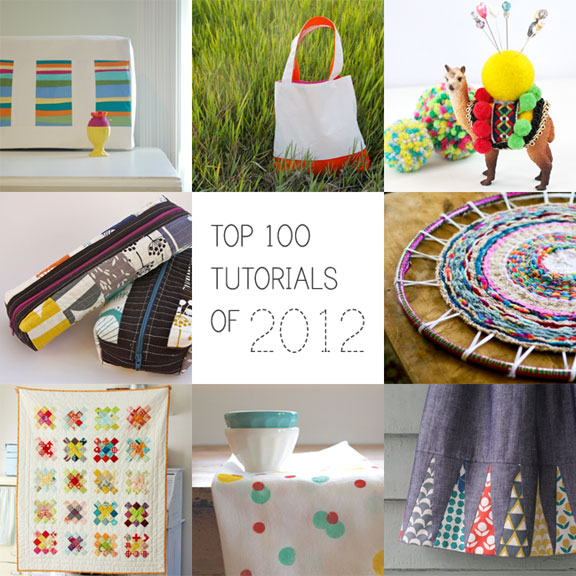 This year I compiled my top 100 list on Pinterest, so head over there and take a look at the board! See my lists from previous years here.
Pictured above:
Sewing Machine Cover from 1, 2, 3 Sew.
Reversible Color-Blocked Tote from Made.
Plastic Animal Pincushion from Small Good Things.
Boxed Pouch from Terrabyte Farm.
Finger Knitting Hula Hoop Rug from Flax and Twine.
Granny Square Quilt Block from Blue Elephant Stitches.
Confetti Dish Towel from Make and Takes.
Backgammon Skirt for I'm Feelin' Crafty.