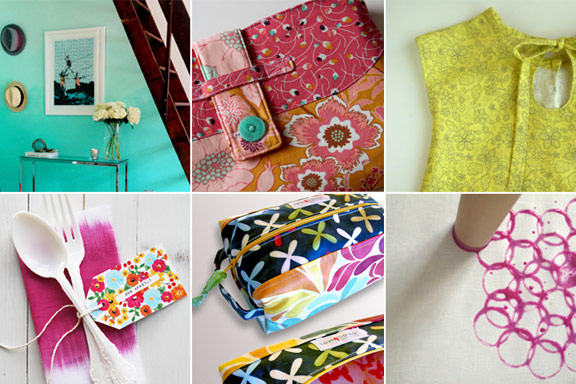 Ombre Wall from P.S. I Made This.
Tablet Case Tutorial from Luv in the Mommyhood.
Girl's Breezy Tunic Tutorial from Elegance and Elephants.
Bon Appetit Printable Tag from Eat Drink Chic.
Two Methods for Making Boxed Corners from Sew 4 Home (I use the first method, but press the seam open).
Painting on Fabric with Lucie Summers of Summersville.