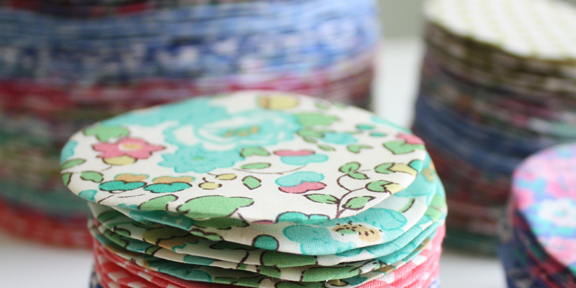 I know I haven't been posting much this summer, but I just turned in my manuscript for 1, 2, 3 Quilt and I have another month of finishing projects, testing patterns and then photography. But I'm really excited about the projects in the book as I see it starting to come together.
Anyway, I thought I'd also share some summer links:
The Family Cooking Action Pack from Kathreen of Whip Up is pretty great with tons of recipes that the kids can make and enjoy. I've also been enjoying Kathreen's Creativity Series. You can read my post here.
This Flutter Circle Skirt from Shelly Figueroa over on Sew, Mama, Sew! is really adorable.
I also like this Magnetic Tangram Puzzle and this Mesh Bag.
Looks like Heather Ross' new fabric collection Nursery Versery is available now, and should be in more stores by the end of the month. This is my favorite collection from her so far. I love those precious little mice that remind me of vintage children's book illustrations. I'm also loving the Seven Seas collection from Cloud 9 and still loving the Monsterz collection. And I'm so excited that Rashida Coleman-Hale will be designing for Cloud 9 with her new collection coming to fall market!
And I got to meet these amazing women a few weeks ago when they invited a few of us Atlanta bloggers down for dinner at their blogger sewing retreat. I have really enjoyed reading all of their blogs.
I'm also busy finishing up a new fabric collection which will be shown at fall market. More news about that soon. So I am working a lot, but just can't share much of it now.