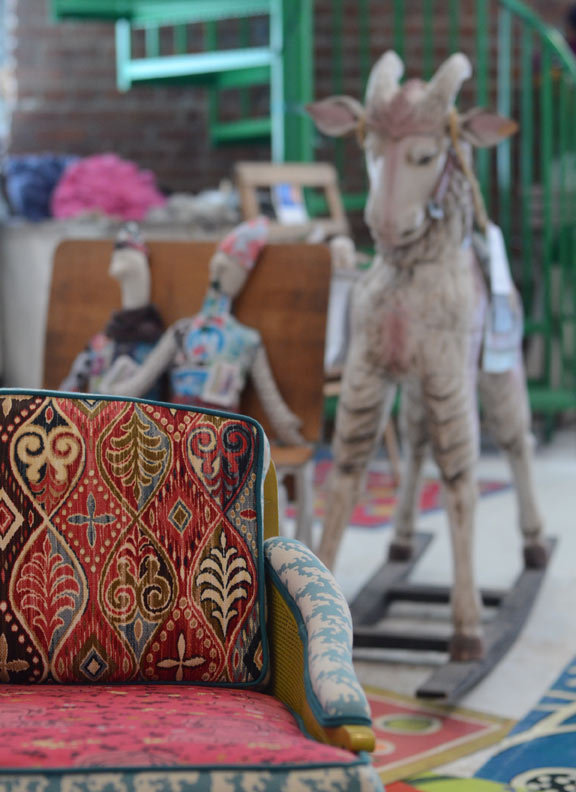 I've been meaning to write about a new handmade shop that opened here in Atlanta recently. The Indie-pendent is a space committed to a handmade lifestyle, featuring work from some of my favorite artists.
Beth Lord, the owner of the store, has created a warm and welcoming space in this amazing location. She sells high-quality work from artisans from all over the country whose work is not found elsewhere in Atlanta. Wares include jewelry, baby items, furniture, ceramics, pillows, scarves, and more. The shop is a huge space with an amazing workshop on the second floor where there will be classes on canning, knitting, felting, photography, kids' crafts, gardening, sewing, and more!
Photo above and image on bottom left below by Laura Malek.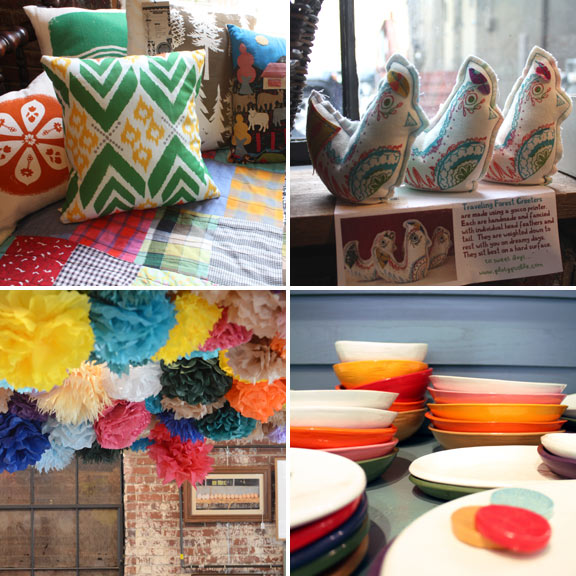 And good news for those of you outside of Atlanta — you can order from the Indie-pendent online! If you're in Atlanta, the shop is in Virginia Highland (in the former Knitch space down the alley off St. Charles). Now there are three spaces dedicated to handmade just within a few blocks: Ten Thousand Villages, Youngblood Gallery & Boutique, and now the Indie-pendent. And if you head down Moreland not too far away, you can visit The Beehive and make a lovely day of handmade shopping!