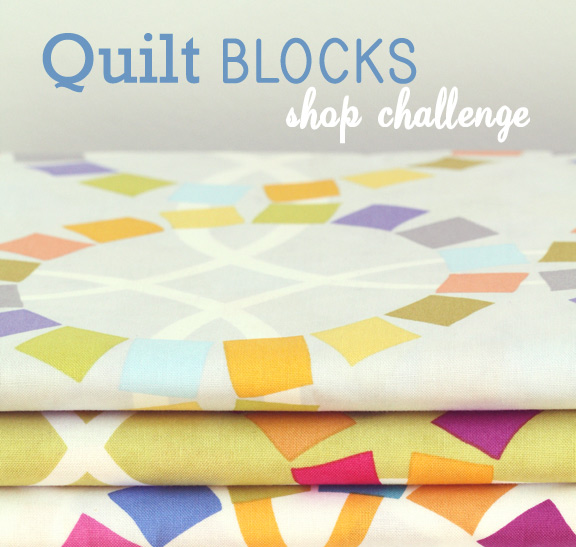 Attention handmade shop owners: I have a challenge for you! I'd love to see what you make from my new Quilt Blocks collection for Moda, so I am proposing a challenge. You are eligible for this challenge if you have an online shop, a local handmade shop, or if you sell locally at craft fairs. Here are the simple rules:
1) Make something with my Quilt Blocks fabric for your shop. It can incorporate any of the prints, alone or combined with solids.
2) Post a photo to the Quilt Blocks Flickr group here and add the tag "QuiltBlocksShopChallenge".
I will pick my three favorites and each handmade artist will be featured on The Long Thread with a dedicated post profiling the shop owner and the shop. You will also receive three months of free advertising over there in the sidebar. PLUS five yards of Quilt Blocks fabric! So get started making stuff!
I'll be accepting entries through the end of May. Can't wait to see what you make! And those of you who make things for fun and don't have a shop, I want to see your creations too. Be sure to add your photos to the Flickr photo pool as well. Thanks!
Here's a post with the list of fabric shops carrying the fabric. I know that the Fat Quarter Shop has it in stock and ready to ship!