It's always fun to keep track of what's happening in the fabric world these days. And since I'm thinking about fabric from a more technical perspective while working on some designs of my own, I look at fabric and think about the repeat and colors.
This morning I saw the lovely Jill Bliss patterns in fabric over on Craft (shown above).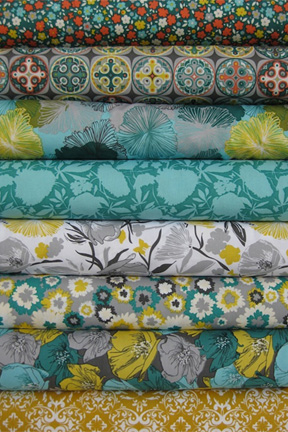 And I love this new Bryant Park collection from Khristian Howell (image via fabricworm).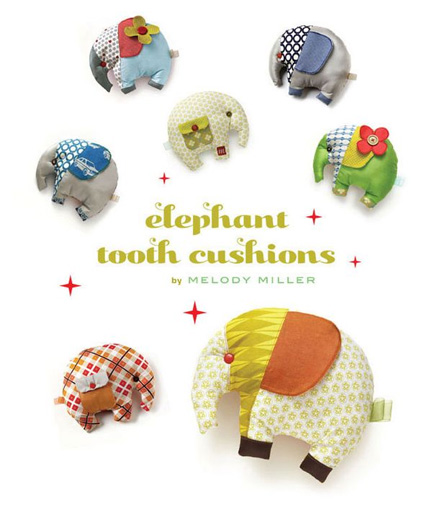 Speaking of fabric, did you get your hands on the Ruby Star Rising collection yet? The collection from Kokka was designed by Melody Miller, who lives right here in Atlanta (in my neighborhood, in fact). We may be seeing more from her soon! And she has this super cute elephant tooth pillow pattern for sale in her Etsy shop now.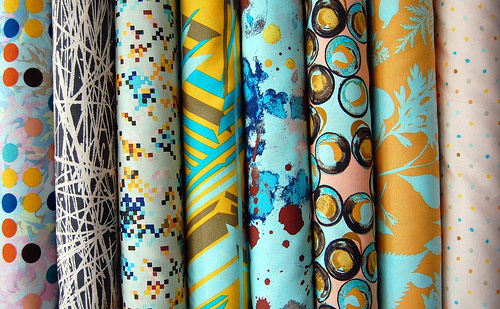 The Jay McCarroll Habitat line from Free Spirit is one of my favorites of the new year (image via spool). He managed to make a modern, painterly collection while maintaining some traditional fabric motifs. While he has always been one of my all-time Project Runway favorites with his knitted fashion, it's been really interesting to watch his career evolve.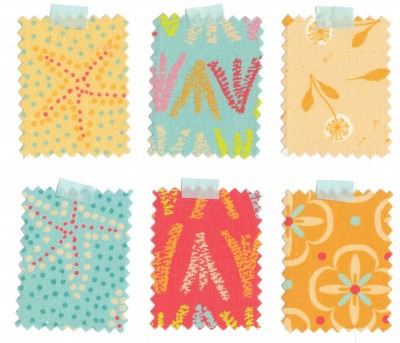 And if you have bought the new book Little Things to Sew from Oliver + S creator Liesl Gibson, you can order the fabrics she used from Spoonflower. Very clever idea.