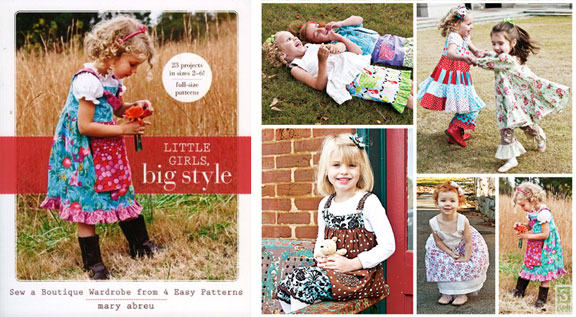 Last month I picked up a copy of Little Girls, Big Style: Sew a Boutique Wardrobe from 4 Easy Patterns from local Atlanta author Mary Abreu, published by Stash Books.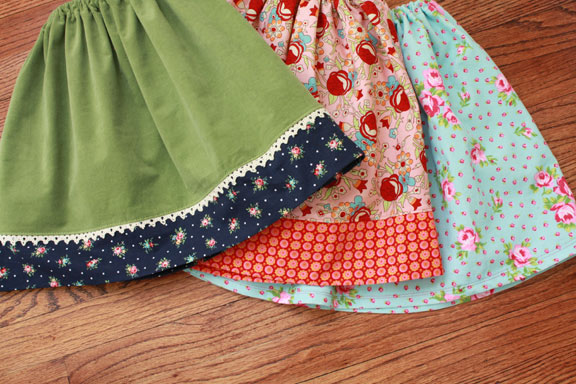 Since my older daughter is desperately in need of clothes and will only wear skirts that I have made her, I let her pick out some patterned corduroy from Bunte Fabrics and pulled it together with some fabric generously given to me by my friend Simone, who is moving to Singapore with her family next month. (Like I needed to come home with a car-load of fabric and sewing supplies!) I was actually surprised that my daughter chose all of these floral fabrics since she's not such a "girly-girl", but she is much more willing to wear things if she's part of the process.
Anyway, I made two of the No-Hem Skirts, with varying fullness. Then I made one more basic corduroy skirt (the aqua with flowers) while I was at it. What I like about Mary's book is that she has multiple variations on basic patterns, so you can change them up according to your own preferences or skill level. Perfect for me with two girls who have different styles. I'll be sewing some of the Twirly Girly Skirts for my younger daughter, who likes things as frilly as possible.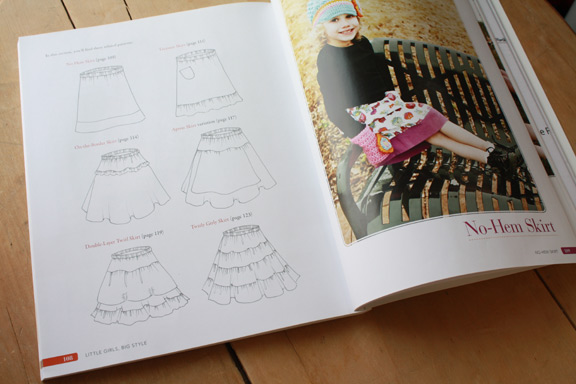 You can look inside the book on amazon and read Mary's blog here.