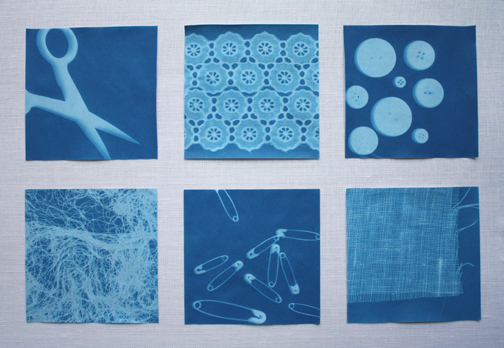 Looking for some simple artwork for a sewing room? The kids and I made these quick and easy sun prints with photo-sensitive sun print paper.
Simply choose your favorite objects from the sewing room and arrange them on the paper indoors. Two-dimensional objects can be covered with a clear piece of plexiglass to hold them in place. Then move the paper and objects outdoors in direct sunlight for about two minutes, being careful not to bump around the objects. Rinse the paper and let it dry. That's all there is to it.
Here we used scissors, eyelet trim, buttons, thread, safety pins and burlap and mounted them to a linen-covered board.