Kids' Drawing Case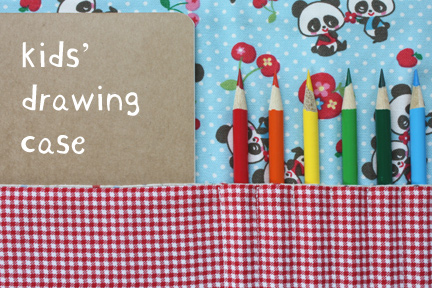 Here's a pattern for a kids' drawing case that holds 8 colored pencils and a notebook and folds over with a Velcro tab closure. Handy for travel, it also makes a quick and easy gift for kids of most any age. I made several of these over the weekend for birthday gifts.
You could embroider the child's name, add an appliqué design, or customize it in any way you choose. I made two of these without the quilt batting, but found that the use of batting provides an added cushion and weight. You can use a lightweight cotton canvas or any cotton fabric. For the notebook, I used a 5″ x 8 1/4″ moleskine, available here.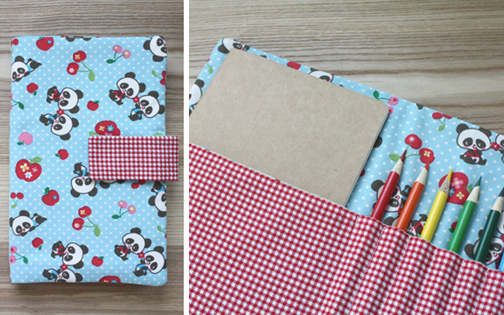 Want to make one? Click here to download the .pdf file with instructions. If you make one, show us by uploading your photos to the Flickr Make it Monday group.
---
---