Reversible Table Runner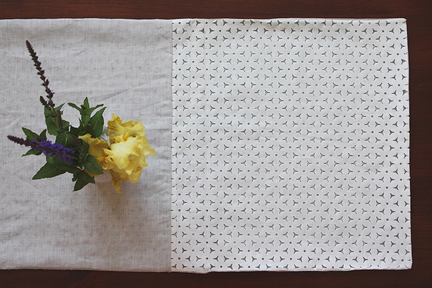 Here's a quick project as you get ready for warmer weather. A linen runner made from two different fabrics for a reversible effect. I used a die-cut linen that I found locally, but you could create this textured look with lace, eyelet, an old tablecloth, sheer embroidered linen, or a single gauze cotton. This runner would be perfect for a summer dinner party and would also make a nice Mother's Day gift. The finished size is 16″ x 60″, but you will have enough fabric to make the center pieces larger to suit your needs.
And look at that, my mother's irises finally bloomed in our yard after coming up with no blooms for five years.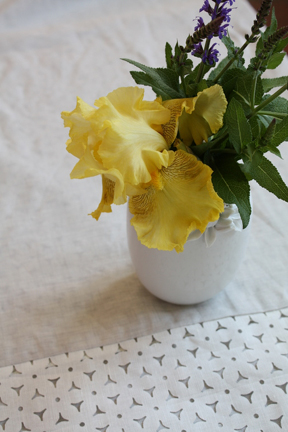 Here are the instructions:
Supplies:
Linen, 2 yards (1 yard each of two colors)
Matching thread
Seam allowance: 1/2″
1. CUT FABRIC: Cut fabric according to the dimensions shown below.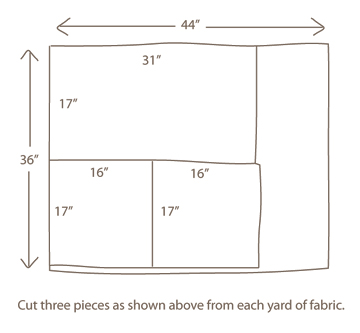 2. SEW PIECES TOGETHER: Sew the two opposite shorter pieces to each long piece, right sides together. See below for fabric layout. Trim the excess fabric and press the seams flat. If you are concerned about your fabric fraying, finish the raw edges with an overcasting stitch.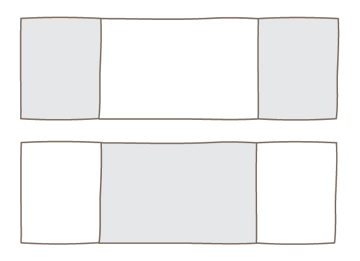 3. SEW RUNNER TOGETHER: Place pieced sides right sides together and pin them in place, being sure to align the seams. Sew around all sides, leaving a 6″ opening to turn the fabric right sides out, as shown below. Trim the excess fabric and sew an overcasting stitch, if desired. Turn right sides out and poke out the corners with a blunt tool. Sew the opening closed by hand.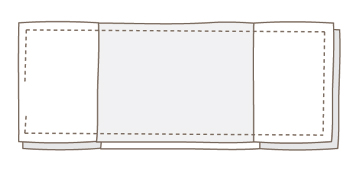 ---
---