kidcraft!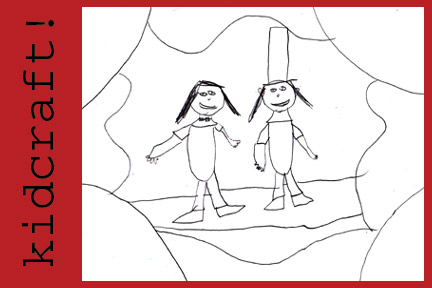 I'm turning this blog over to the kids.  This post was created by the kids for the kids.  My children are always making things, usually shunning my ideas in favor of their own (as well they should).  So I'll be featuring some of their original ideas from time to time.  This week:
A belt made from a broken plastic necklace brought to you by my four-year-old!
And a shirt made from a paper bag from my six-year-old!
That concludes this installment of KIDCRAFT!  Go make stuff, kids!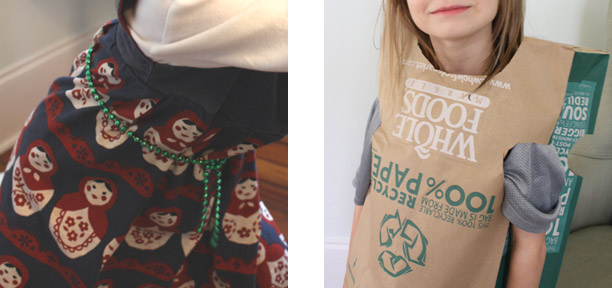 ---
---