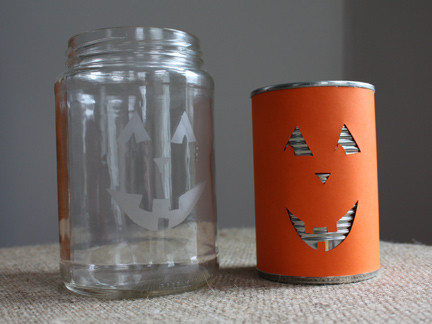 A couple more ideas to add to your list of Halloween decorations using recycled materials.  Here, I used etching cream to create a jack o' lantern face on the jars.  It's a subtle effect, but would be pretty with an orange votive.  I simply put masking tape on the jar, cut out the shapes with a craft knife, and let the etching cream sit for about twenty minutes (not a kid-friendly project, obviously).
And for the jack o'lantern cans, I cut out the face with a craft knife and glued the paper onto the can.  A quick tip for holding the paper in place while you wait for the glue to dry — painter's tape.  I love painter's tape and use it all the time in my crafting.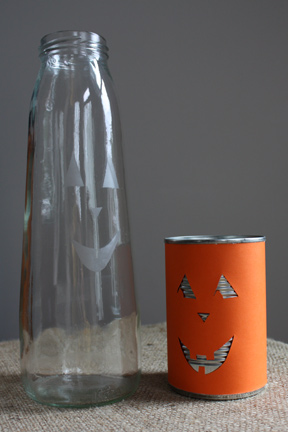 More Halloween crafts with bottles and cans (just clap your hands).