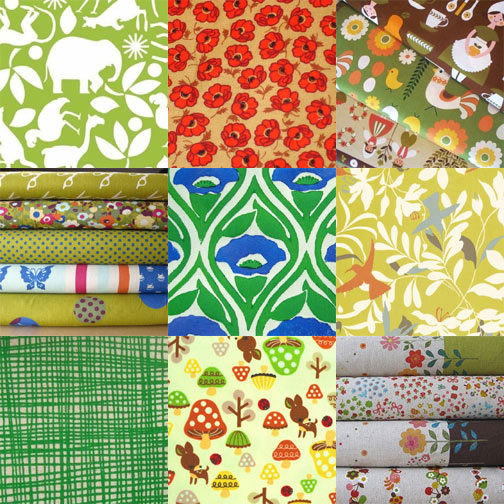 All fabric today!
Sweet Pea by Jackie Shapiro, half yard for $4.50 from Mountain of the Dragon.
Marchioness Poppy, vintage, half meter for $20 from thriftypyg.
Kokka Scandinavian set of 3 half yards, $20.25 from Fabric Supplies by Charlie and Lindsey.
Moda's Wonderland by MoMo, 5 yards for $40 from the fabric bar.
Morning Glory Block Printed Fabric, 55% hemp, 55% organic cotton, $26 per half yard from Home Sweet.
Arcadia by Sanae for Moda, layer cake, $30.95 from Whipstitch Fabrics.
Weave, Hand Screenprinted Fabric, 9 1/2″x14″, $6.50 from summersville.
Mushroom and Deer by Kokka, 1/2 yard for $6.50 from Matatabi.
Japanese Import 1/2 Yard Set, four for $34 from fabricworm.