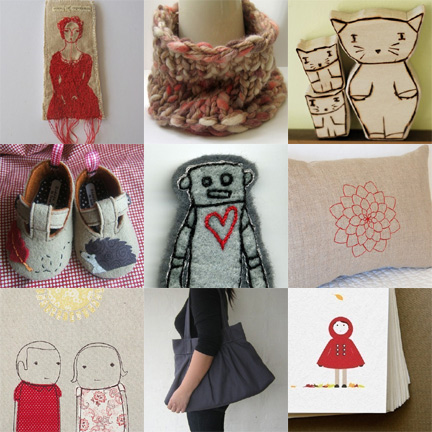 voice of experience, mixed media brooch, $46 from Cathy Cullis.
Nature's Colours Cowl, $32 from Leafgreen Handmade.
Wooden Star House Cat Folk, $22 from Star House.
Fall Baby Shoes, $23 from Diddle Dumpling.
Robot Love Machine pin, $10 from send me mail.
Linen Pillow Cover, $23 from Meringue Designs.
couple with sun, fabric and appliqué on canvas, $48 from k studio.
Lydia Bag, $40 from Christy Studio.
Printable Stationery, downloadable .pdf file, $4 from little brown pen.