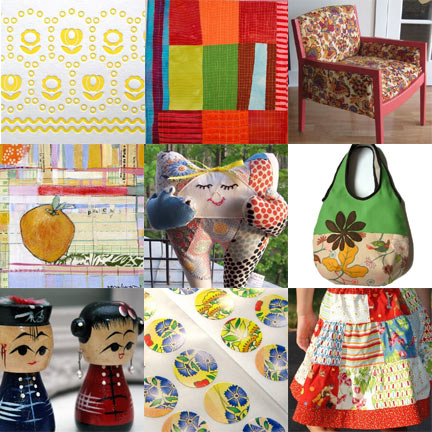 Sunflower Eyelet Note Cards from sweetbeets, Set of 6 for $15.
Lines 6 by a stitch in dye, 30″ x 36″, $150.
Ladybug Red Floral Chair from Vintage Renewal, $550.
little peach 6″x6″ print by Sarah*Ahearn, $28.
Reversible bag by My little bird, $54.50.
Vintage Kokeshi Doll Set from White Elephant Vintage, $26.
Origami Paper Stickers from Supergirl Stickers, 24 for $5.
Peas and Carrots Skirt from Gock's Frocks, $40.