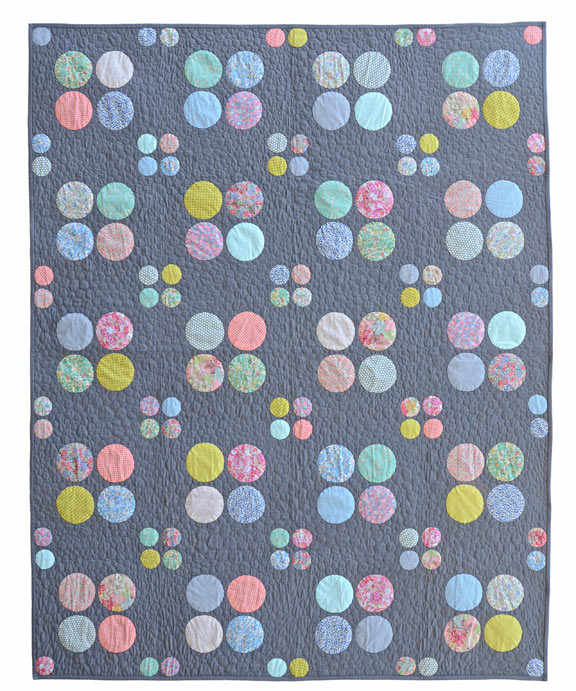 Here's the Cluster Dots Quilt from my book 1, 2, 3 Quilt. This one features appliquéd circles made using a freezer paper technique for neat circles. I machine stitched them with a zig-zag stitch for speed and durability.
Although it looks like this is a whole cloth quilt, it's made up of individual blocks. If you used patterned fabrics for the background pieces, this would make a very different quilt. I used a combination of quilting cottons and Liberty of London lawn fabrics. This is a 72″ x 90″, or twin-sized quilt.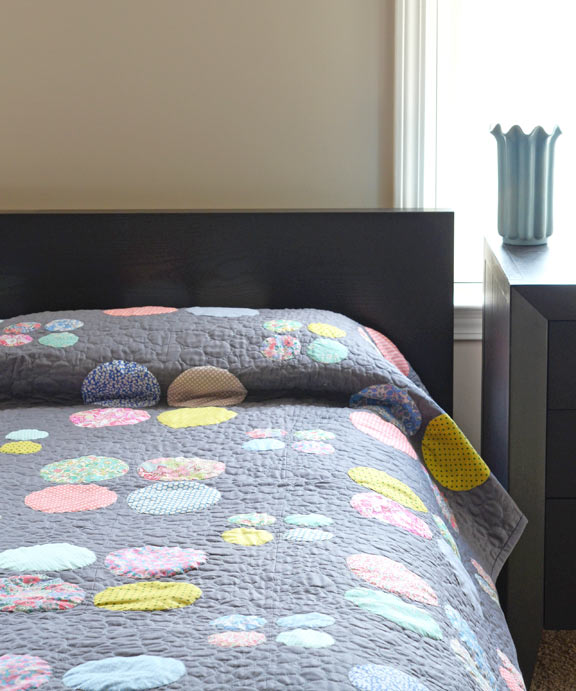 The very talented Tia Curtis did the quilting on this one with simple pebble quilting to echo the circle design of the fabric. Photos by Laura Malek.
Here's a detail: