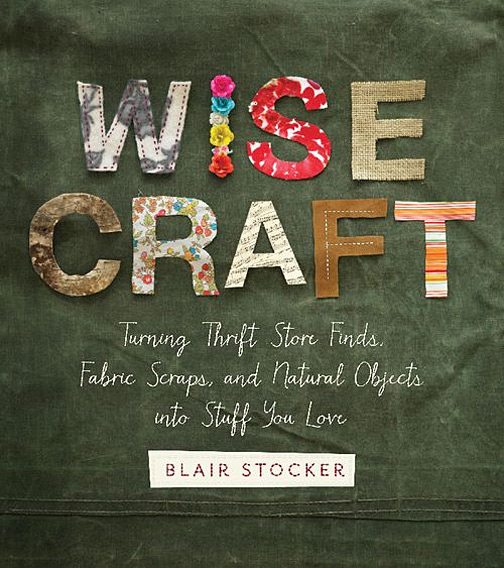 I was very excited when I discovered that the inspirational Blair Stocker had written a craft book and I was delighted that she sent me a copy. I've enjoyed Blair's blog wise craft for what seems like forever in the life of craft blogs. Her quilts are beautiful and she is always experimenting with different techniques and ideas. In her book Wise Craft: Turning Thrift Store Finds, Fabric Scraps, and Natural Objects into Stuff You Love,  she explores various techniques and ideas for making meaningful things to fill your home.
With charming illustrations by Lisa Congdon and warm photographs by EJ Armstrong, the book feels like a cozy spot on a rainy day, a place to quietly reflect and get inspired. With projects that include craft, crochet, and sewn objects, the book is perfect for people who like to dabble in a bit of everything. Projects include picnic blankets, woven chair backs, journal covers, photo banners, embellished ceramics, and home decor. The book is divided by seasons, with each set of crafts evoking the feeling of that time of year. I especially love her zombie Barbies and sweater trees to celebrate the holidays.
After reading through the introduction, I felt inspired and have a new sense of purpose in my making. It's so easy to get lost in deadlines and career goals, that sometimes I need to get back to making with meaning.
Below you can see the Dip-Dyed Toile Dishes and Hand-Loomed Place Mats.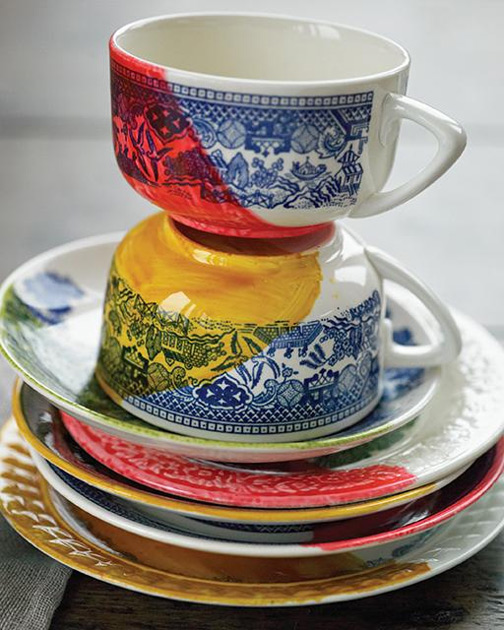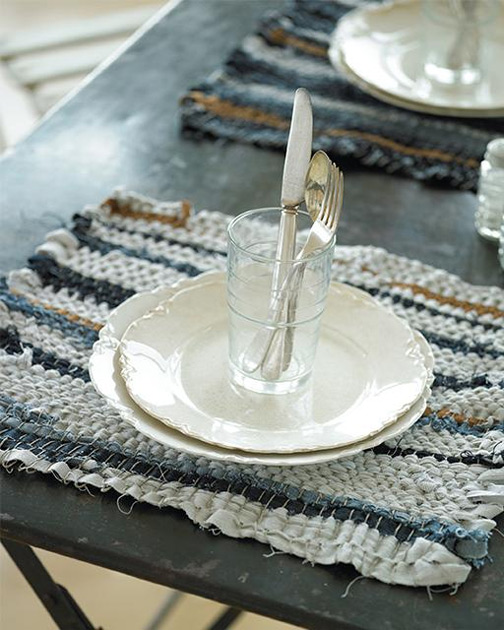 You can read more about the book and watch a trailer here.