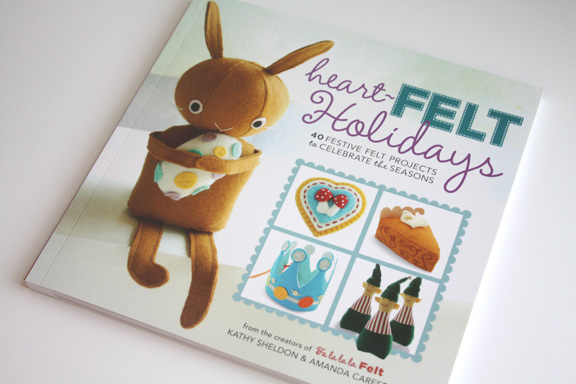 Giveaway! A few weeks ago, I mentioned the new book from Lark Crafts, Heart-Felt Holidays: 40 Festive Projects to Celebrate the Seasons. The projects were compiled and edited by Kathy Sheldon and Amanda Carestio. I have two projects featured in the book, the Bowling Elves shown on the cover and a bat costume with felt mask. Lark Crafts has offered a free tutorial for the sweet Bunny Pal by Cathy Gaubert just in time for Easter.
Packed with adorable felt projects that can be done quickly, this book will help you celebrate the holidays in crafty style. I think this is also a great book for teenagers and older children who like to craft as many of the projects can be sewn by hand. You can browse through the book by looking at the images below.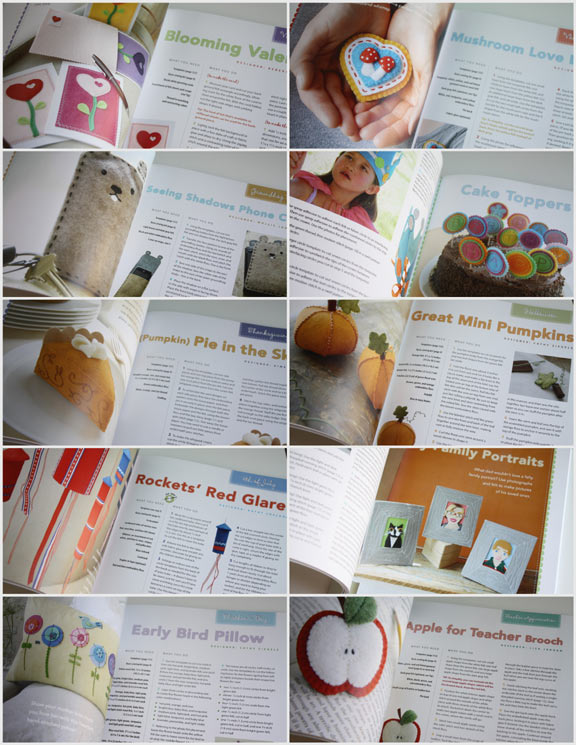 Simply leave a comment below and I'll choose a number at random. Enter before midnight on Saturday, April 7. This giveaway is open to residents of U.S. and Canada only.
Here are some photos that I took of my projects featured in the book. The bowling elves are a felt version of these wooden elf skittles I made a few years back. And the bat costume is similar to the one I made for Alpha Mom, but in the book I added a hand stitched felt mask to go with the costume.