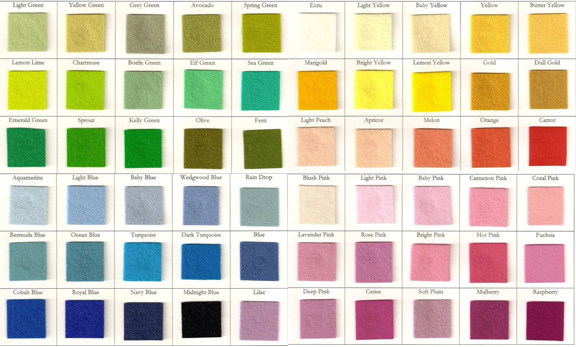 Another giveaway! Today's giveaway is from one of my sponsors, Felt on the Fly. The shop owner, Janet, has a large selection of high quality wool felt from Europe. The photo above shows just some of the colors available. And if you've done much sewing or crafting with felt, you know that using 100% wool is always the best choice.
Today, you can win this selection of felt called "Apple", which includes some rich reds, vibrant greens and a white, perfect for holiday or year-round craft projects. The winner will get 5 wool felt sheets, 8″ x 12″ each. UPDATE: Felt on the Fly has offered up three sets of felt, so there will be THREE winners!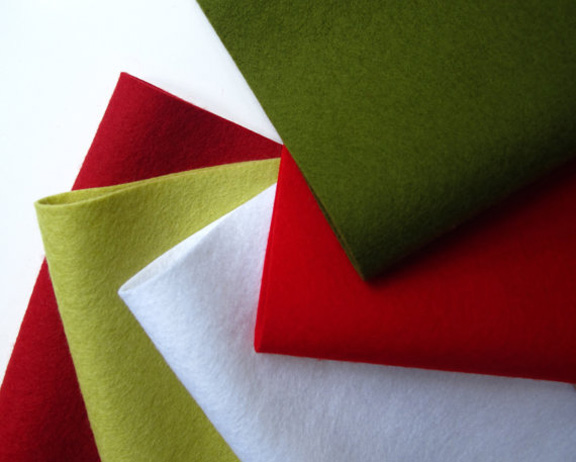 This giveaway is open to those in the U.S. and Canada. Simply leave a comment on this post by midnight Saturday (December 10) and I'll choose a winner using a random number generator, then make the announcement on Sunday.
And, if you place an order from Felt on the Fly anytime between now and the end of January, you will receive 10% off by entering the code, LONGTHREAD11.
Note about giveaways: Giveaways on The Long Thread are designed to promote quality handmade artists and craft supply shops and are not paid posts. If you are interested in sponsoring a giveaway here, please contact me.