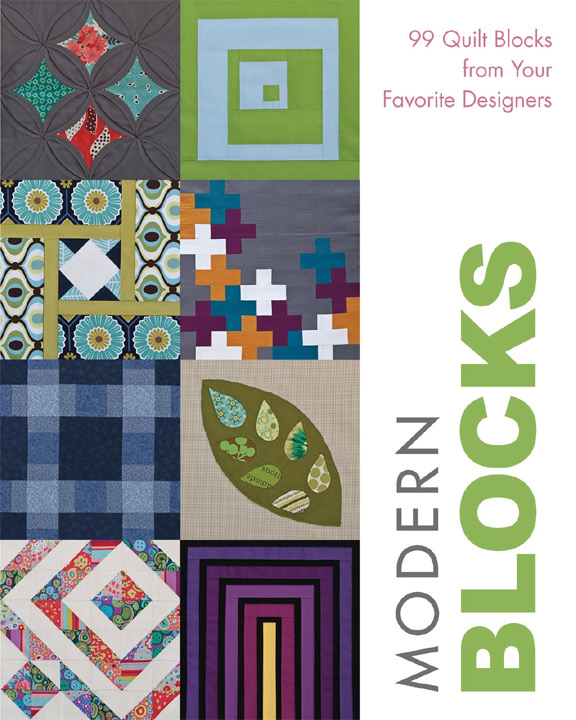 Have you seen this book yet? Modern Blocks: 99 Quilt Blocks from Your Favorite Designers, compiled by Susanne Woods and published by Stash Books, is a wonderful resource for anyone interested in modern quilting. And I'm delighted to have a block featured in the book! The block below is called "A Twist of Lemon" and involves a simple folded pleating technique to add texture to a quilt.
There are some really interesting and innovative blocks in here, reflecting the diverse styles of the different contributors. And since you can change up a block by using different fabrics and turning blocks different ways, the unique possibilities are endless. You can see some more of the blocks over on the Stash Books blog.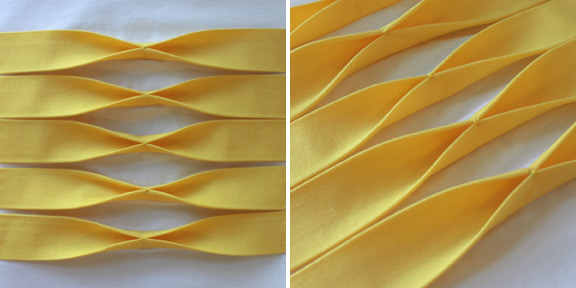 Since I have an extra copy, I'd love to give you one! Simply leave a comment here by midnight eastern Thursday and I'll choose a winner on Friday. This giveaway is open to residents of the U.S. and Canada only.
Stay tuned for more holiday giveaways all month long!