The most rewarding part of this book adventure has definitely been seeing all of you make things from the book. It's nice to know that someone is actually buying it and reading it! So here are more of your photos from 1, 2, 3 Sew!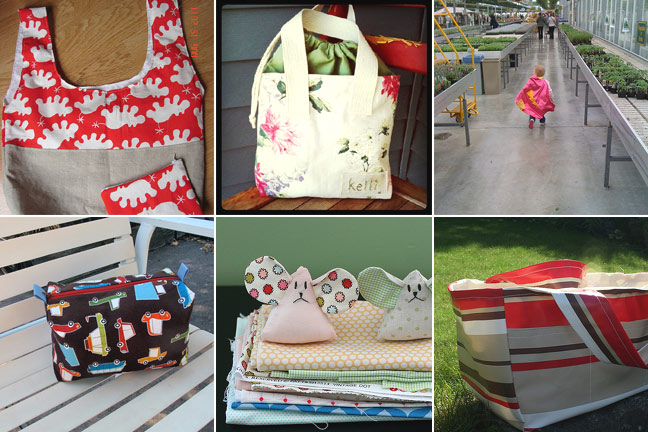 Market Tote from Flickr user craftyozgirl.
Lunch Sack from Flickr user myittybittyquilts.
Play Your Way Reversible Superhero Cape from nuttermother.
Lawn Cosmetic Bag from Amy a la Mode.
Mouse Pincushion from House on Hill Road.
Craft Caddy from calathea.
If you'd like to share a photo, be sure to add your project to the 1, 2, 3 Sew Flickr group.