Kathreen from Whip Up has been creating these fabulous Action Pack digital magazines filled with great crafts, activities and information to entertain and educate the kids. Today she is offering one lucky reader the chance to win all three of her Action Pack issues, shown below.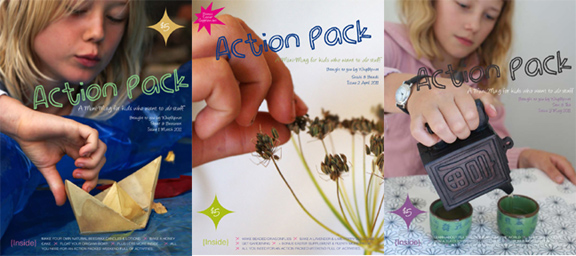 To win the three issues of Action Pack, simply leave a comment on this post by Saturday evening, May 21 at midnight (eastern). I'll choose the winner with the random number generator and let you know on Sunday. Thanks!
In addition to the giveaway, Kathreen has offered a free excerpt from her latest issue for everyone to download and print now. The issue is called Sew & Tea and includes instructions and printables to keep the kids busy making tea, sewing, tasting, and baking. Download the cute printable tea packets and fun facts about Chai by clicking on the image below.