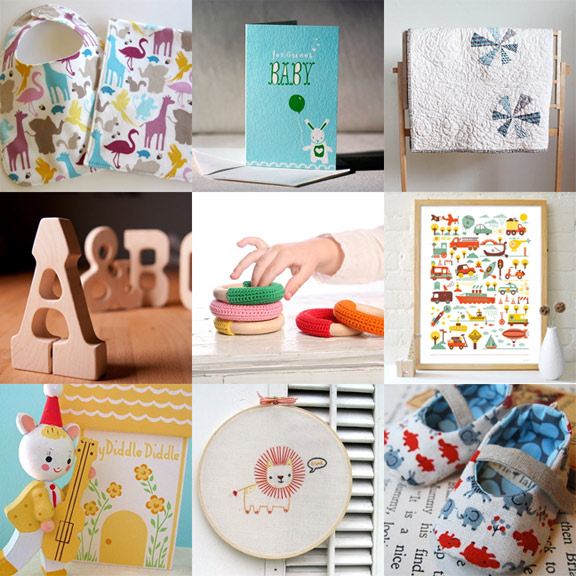 Eco Baby Bib and Burp Cloth Set, $18 from The Fresh Stitch.
Offset Baby Greeting Card, $3 from Smock Paper.
Blue Bouncing Ball Quilt, $150 from Peppermint Pinwheels.
Letterpress Teething Toy, $20 from Little Alouette.
Crochet Teething Ring, $14 each from Koukku.
Transportation Alphabet Poster, unframed, $40 from Petit Collage.
Hey Diddle, Diddle Vintage Nursery Light, $26 from In with the Old.
Lion Embroidery Kit, $18 from Penguin & Fish.
Into the Wild Baby Shoes, $35 from Evie Lala.