Here are some odds and ends that I've got from around the web. Gigi has helped me update yesterday's post of baby sewing tutorials, so you can see the new ones on the list here.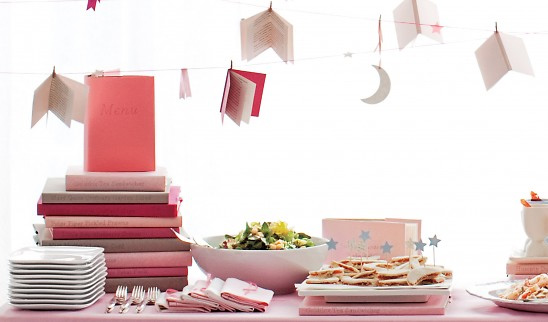 I love this book themed baby shower featured in Martha Stewart this month with the adorable book garland shown above.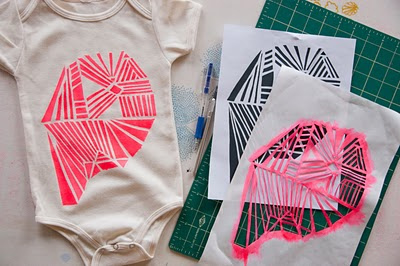 And Jennifer Cooke of Raeburn Ink led an Etsy Lab a few weeks ago featuring this modern take on freezer paper stenciling. A simple and easy way to embellish a onesie for a baby gift.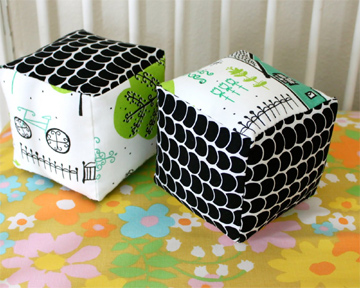 And here is a great list baby tutorials from Sew, Mama, Sew! While you are there, be sure to look at this round-up from Shannon of Luv in the Mommyhood, which features this baby block tutorial from Smile and Wave (pictured above).