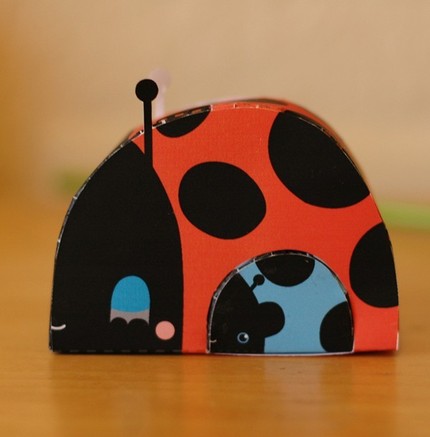 Here are some fun downloadable crafts to do with kids. Great for a rainy day.
Pictured above: Mom and Baby Ladybug downloadable paper toy, available for $1 from Leafty.
Fantastic Toys has an adorable doll house and mushroom cottage.
The Toymaker has free, downloadable paper toys.
Pop-up book artist Robert Sabuda's website has some free pop-up designs that would make beautiful cards.
Wee Wonderfuls free paper dolls.
Paper dolls from Kiddley.
The V & A Museum of Childhood has a Victorian village and more paper dolls.
If you want to get more complicated, try this UK site, the Flying Pig. Or you can order kits for architectural models from Paper Landmarks.