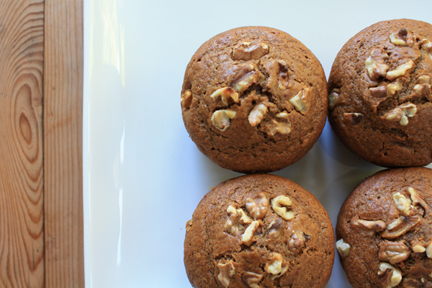 Again this fall, I find myself looking for ways to use all the squash appearing in our farm share box (or as the kids call it the "surprise vegetables"). While I love butternut squash, one can only eat so much of it with pasta and greens.
So I made these pumpkin muffins, substituting baked and pureed butternut squash for the pumpkin. I added walnuts to the top, but you could add oats for a nut-free treat. Even the kids loved these muffins.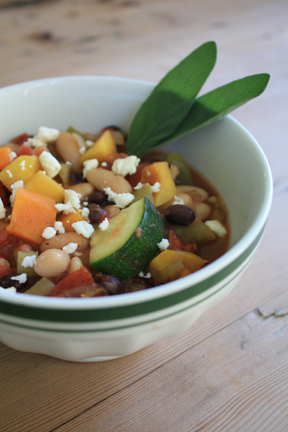 Then I made some fall chili, throwing in all the fall vegetables we had in the fridge — butternut squash, acorn squash, sweet potato and zucchini. I roasted the veggies in the oven with garlic and olive oil then added them to the chili (with cannellini beans, black beans, onions, celery, green and yellow peppers, green chilies and fire-roasted tomatoes) . Instead of the usual cilantro, I added a bundle of thyme and sage for more fall flavor, and topped it off with feta cheese.