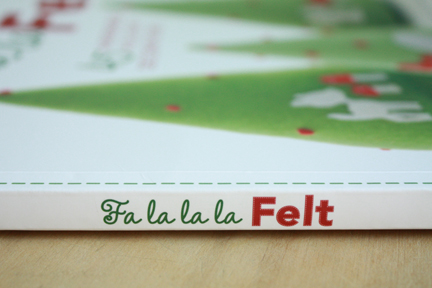 Another giveaway! This time it's for Fa la la la Felt. This was available as an e-book last year, but now the print version is here! Compiled by Amanda Carestio of Lark Books, this book features some of your favorite crafters with 45 quick and simple felt projects for the holidays. Three of my projects are in the book including the candy cone, snowflake coasters and thrifted trees shown below.

For your chance to win, simply leave a comment on this post by Friday, August 6 at midnight (eastern). I'll again choose the winning number with the random number generator and post the results on Saturday. I'll ship internationally, so anyone can enter. Thanks!
And if you want to see more projects from the book, check out the series over at Sew, Mama, Sew!