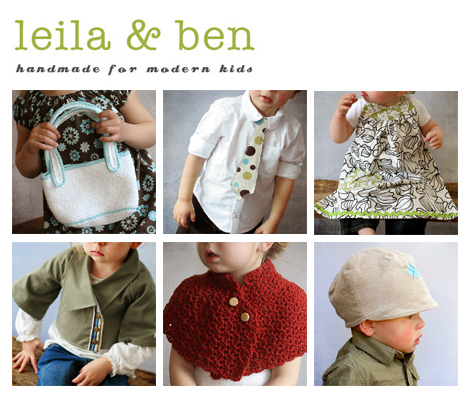 Today's giveaway is from Leila & Ben — a small business run by two mothers who make sewing and crochet patterns. With these cool patterns for boys and girls, you can make something fun and stylish for your kids to wear. Check out all of their great designs here.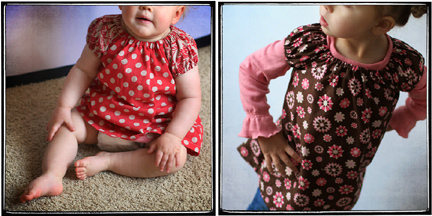 The giveaway is for this adorable dress in multiple versions. The winner will receive a sewn dress in the size of their choice (12M – 5T), plus a copy of the .pdf pattern in both the smaller sizes (3 months – 12 months) and the larger version (12 months to 5T). So you can make these dresses for years to come! To enter the giveaway, simply take a look over at Leila & Ben and then come back here and tell us what you like by leaving a comment on this post. This giveaway is open internationally. Enter before Saturday, May 22 at midnight eastern. I'll choose the winner with the random number generator and announce it here on Sunday.
Check out the Leila & Ben blog here and also take a look at their free downloadable kids' vest pattern here.