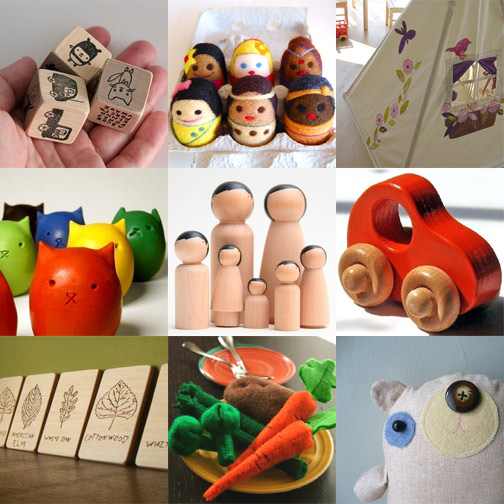 Tell Me a Story Set, $35 from the small object.
Set of 6 Egg Girls from Around the World, $55 from asherjasper.
Indoor Play Teepee, $215 from Moozle Home.
Kitty Egg Molded Crayons, set of 6 for $18 from Kitty Baby Love.
Dress 'Em Up Yourself Wooden Doll Set, $15 from Goose Grease.
Small Orange Car, $4.50 from Happy Squash Toys.
Leaf ID Memory Game, $26 from The Whimsy Tree.
Felt Veggies, $18  from Trillium Artisans.
Sand and Sky Bear, $28 from stitchface.