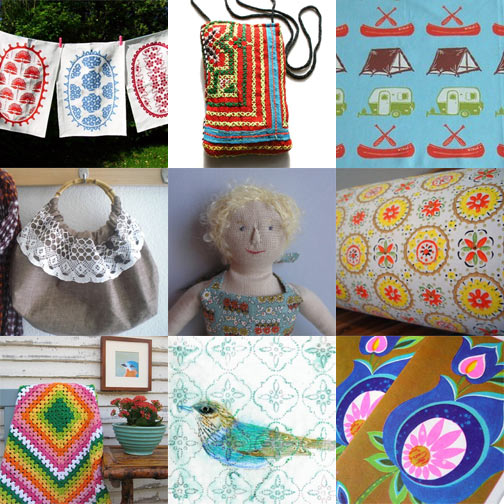 Screenprinted Linen Tea Towels, $52 from Shaky Isles.
Embroidered Cotton Pouch, $12 from Made You Look.
Great Outdoors Fat Quarter, $9 from Leanne Graeff.
Bamboo Handle Linen Purse, $42 from Christina's.
Handmade Doll, $90 from Wren Handmade.
Vintage Wallpaper, $49 for 13.9 yards (20.5″ wide), from Menzo Collection.
Florida Everglades Afghan, $80 from popsicle stick.
Through the Wallpaper print, 8.5″x8.5″, $23 from Hadley Hutton.
Set of Six Vintage Modern Note Cards, $7.25 from Miss Retro Modern.