It's all about the details.  Here are a few beautiful sewing techniques to try: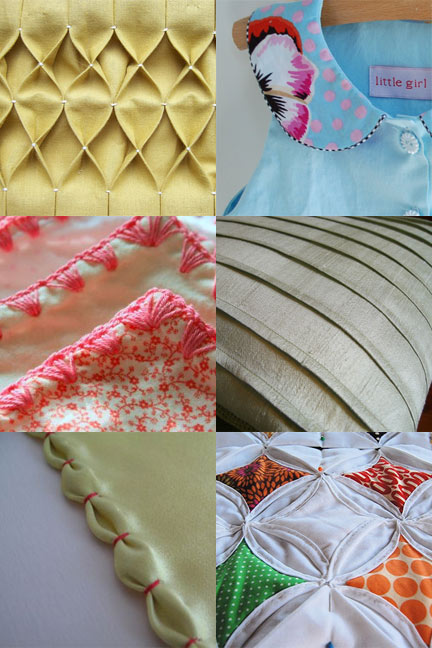 Honeycomb Smocking from Tumbling Blocks (see the precious top made by UK Lass in the US).
Piping on a Collar from Little Girl Pearl.
Crochet Trimmed Edge from Foundling.
Pintuck Pleats from The Long Thread.
Shell Hem Edge from Threads.
Cathedral Windows from Hyena in Petticoats.