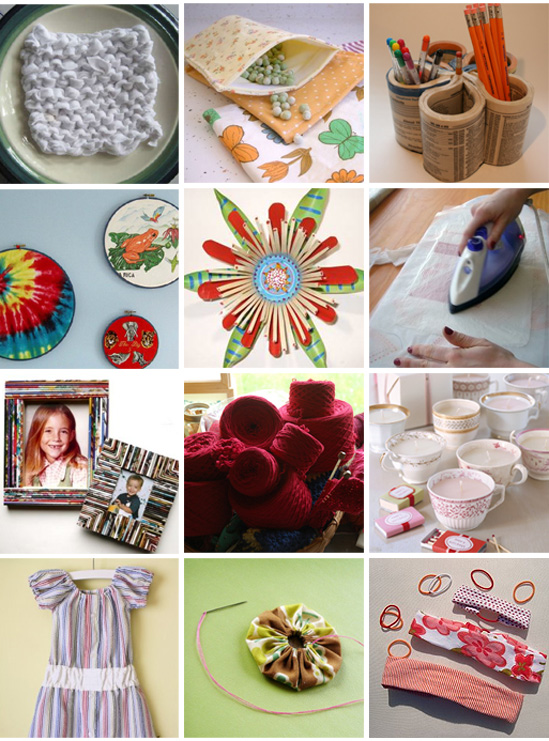 Knitted T-shirt Dishcloth from Instructables.
Reusable Snack Bag from We Wilsons.
Phone Book Desk Organizer from Chica and Jo.
Links and Ideas for Recycled T-shirts from Crafting a Green World (pictured: Betz White's embroidery hoops).
Aluminum Can Flowers from CafeMomStreetTeam.
How to Fuse Plastic Bags from Etsy Labs.
Magazine Reeds Box and Picture Frame from Diane Gilleland (of CraftyPod) for CraftStylish.
Recycling Sweaters for Yarn from Craft Leftovers.
Teacup Lights from Martha Stewart.
Men's Shirt to Girl's Dress from made (link via Whipstitch).
50 Fabric Scrap Projects from Tipnut (pictured: Yo-yos from Heather Bailey).
Recycled Fabric Headband from Maya Made.