Today is an excellent fabric giveaway from J. Caroline Creative.  FIVE one yard pieces of the new Good Folks line from Anna Maria Horner!  That stack right down there with the prints shown below — all ready to jump in the mail, head to your house and make friends with your sewing machine.  Like these?  Check out more at J. Caroline Creative , where you'll find a large selection of designer and Japanese fabrics, supplies and all kinds of cool notions.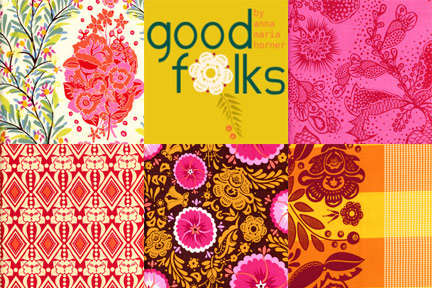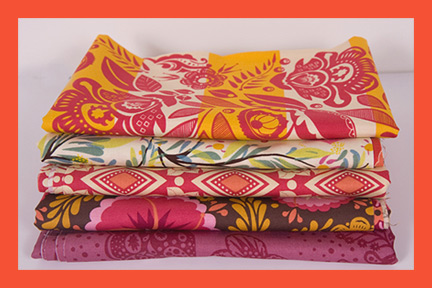 For your chance to win, simply post a comment by following the link at the TOP of this post.  Comments must be submitted by Friday night at midnight (eastern). The winning comment will be selected by the random number generator.  This giveaway is open internationally, so bring on the world!
If you have a shop of handmade goods or craft supplies and would like to be featured in a giveaway, please e-mail me (thelongthreadATgmailDOTcom). The Long Thread loves to support handmade!