Just thought I'd show some photos of the girls' birthday parties earlier this month.  With two December birthdays, I made it easier on myself this year by having the parties outside of my house.  And I kept the craftiness to a minimum.  For my younger daughter, we had a mermaid themed party, so I made some starfish shaped chocolate lollipops.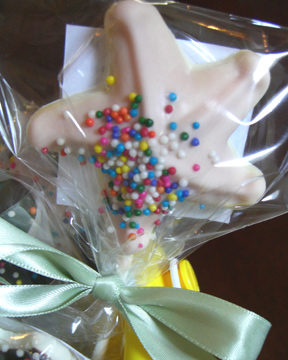 My older daughter wanted a unicorn party, so I made these unicorn shaped cookies with royal icing and sprinkles.  The chocolate cookies were pretty awful because I took the plain cookie recipe and added some cocoa.  Needed more sugar, but the kids didn't seem to mind.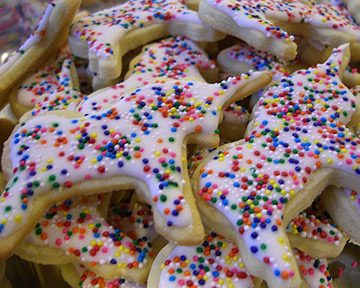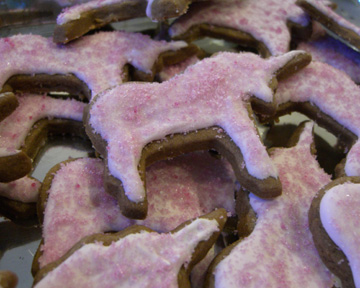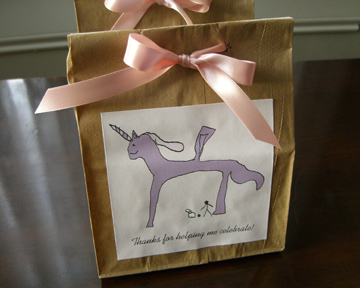 I really hate goodie bags, but my daughter insisted.  So we made these from a brown paper sack and a drawing that she made, which I scanned and printed onto sticker paper.  (It was a bowling unicorn party).  Inside each bag was a circle of shrinky dink plastic to be made into an ornament, crayons, string, a candy cane and some heart-shaped soap.  I made this soap by adding several layers of color.  I'm sure the kids didn't really care much about the soap, but I had the supplies around the house already and it was better than some plastic toy.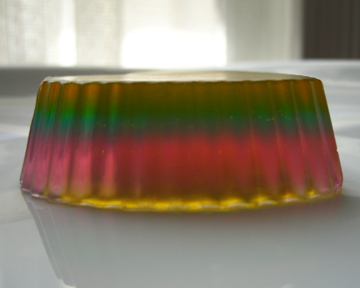 Then I finally sent out thank yous today in the form of e-mail with a photo attachment.  I'm being green and lazy this year since our holiday cards and thank you notes were sent electronically.  We cut the letters from card stock and I sewed them together.