Great last-minute toys.  We're all cutting back, right?  So here are some links to free paper toy downloads.   I suppose that it's more environmentally friendly to print paper toys at home rather than buy some plastic junk from China.
I will admit that there will be a Hannah Montana microphone under our tree this year.  We're not totally sure how our four-year-old discovered Hannah Montana, but she did and she loves her.  I guess it could be worse.  I spend a lot of time trying to figure out how to make my kids happy without making myself vomit. When I told my older daughter that we were going shopping for a birthday present for her sister she asked if they had plastic toys at the store (they did not).  My kids will probably grow up to have some strange plastic toy fetish.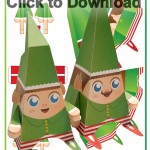 Elves from Macula.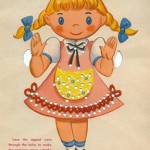 Vintage Lacing Cards from Bella Dia.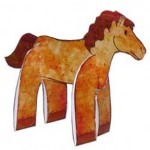 Paper Animals from The Toymaker.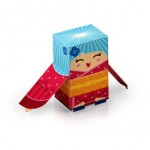 Pink by Jules from Ready Mech.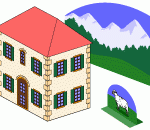 Italian Villa from Print-n-Play Toys.
Paper Toys has a strange assortment of stuff including Wrigley Field, Bill Gates' house and the Taj Mahal.
Plus this great vintage set from Agence Eureka on Flickr.