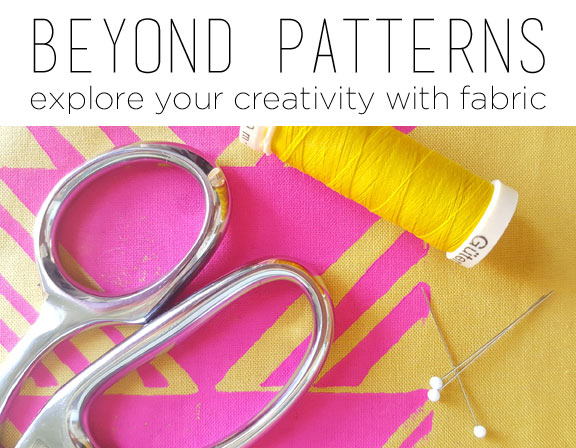 QuiltCon East will be in Savannah in February! I'm thrilled to be giving a lecture and I hope you'll get there early to hear it! My talk is Thursday morning (February 23) at 10:30 am. The focus of my talk will be on exploring your creativity through fabric experimentation. Here's a summary:
Explore your creativity with fabric! I often find that sewing from instructions leaves me feeling overwhelmed and uninspired. In this talk, I'll discuss ways to experiment with fabric, break through creative blocks, forget about the rules, and listen to your own voice. Our fast-paced, interconnected world can cause us to rush through life, focusing on the day-to-day tasks without stopping to reflect and create. I will offer practical tips for discovering and nurturing your creativity, plus techniques to begin your journey in experimentation. By viewing your sewing practice as play without focusing on the end result, you can develop your own ideas and explore fabric in an innovative way.
In addition to the painted techniques shown below, we'll explore fabric piecing, pleating, layering, stitching, and dyeing to help you expand your creative thinking. We'll talk about the ways that artists experiment to find their style and how you can apply the same techniques to your sewing practice. I look forward to seeing you there!