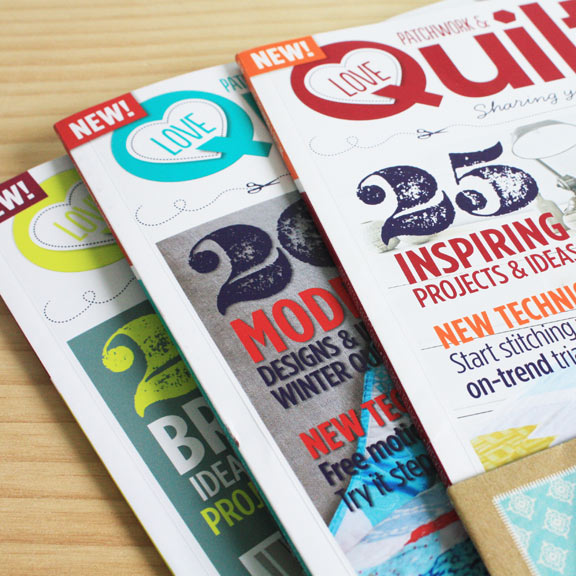 I have  extra copies of the first three issues of the new monthly British magazine, Love Patchwork & Quilting. From the creators of Mollie Makes, this beautiful magazine is filled with bright, modern designs.
The first issue features my sewing room (excerpt below) and the second has a blurb about 1, 2, 3 Quilt. This giveaway includes the cute little bonus attached to each cover — an ornament kit, Tula Pink quilt insert, and some heart pins.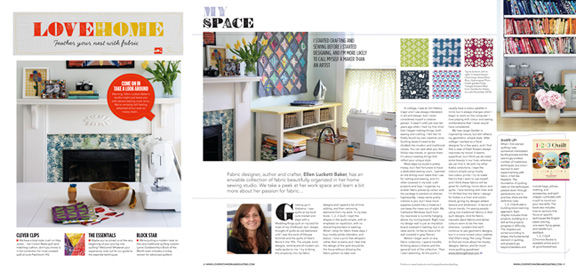 Just leave a comment below to enter. One winner will win all three issues. I'm only offering this giveaway to the U.S. and Canada. Please enter by midnight eastern on Thursday, January 9.