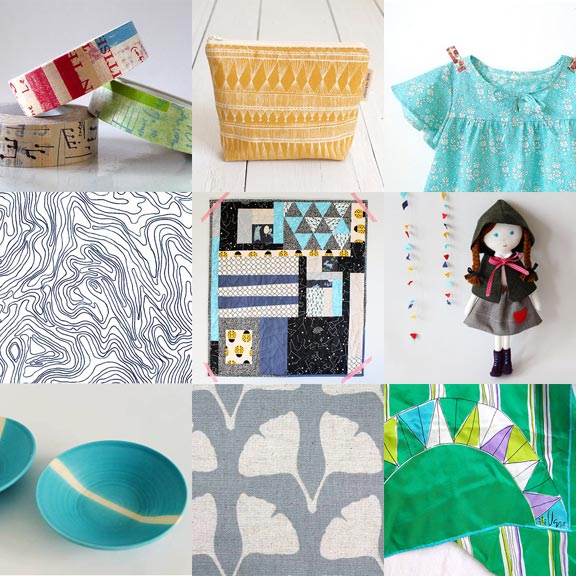 Japanese Graffiti Washi Tape, $10 for set of three from Pretty Tape.
Screenprinted Zippered Pouch, $18 from Slide Sideways.
Liberty Girl's Dress, $59 from Spoontamago.
Architextures Topograph in Navy, 1/2 yard for $5 from Stash Modern Fabric.
Baby Quilt, $240 from Bold Goods.
Doll, €62.00 EUR from Matilde Beldroega.
Ceramic Plates, set of two for $80 from Julia Paul Pottery.
Ginkgo Leaves cotton/linen fabric, $9 for half yard from Miss Matatabi.
Vintage Vera Neumann Scarf, $24.99 from Antique Addictions.