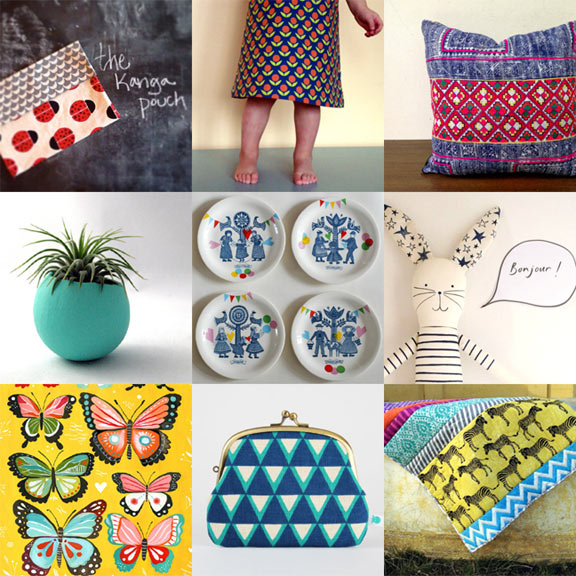 The Kanga Pouch, $12 from Miryn.
Toddler Dress, $70 from Little Ticket.
Cushion Cover, $40 from Oriental Tribe11.
Mini Air Plant Container Pod, $12 from Sea & Asters.
Set of 6 Folklore Plates, €165.00 EUR from Ninainvorm.
Make Your Own Rabbit Kit, €18.00 EUR from Mikodesign.
Butterfly Print, $18 from The Wheatfield.
Coin Purse, $38.70 from Octopurse.
Lap Quilt, £75.00 GBP from Issabella the Cat.