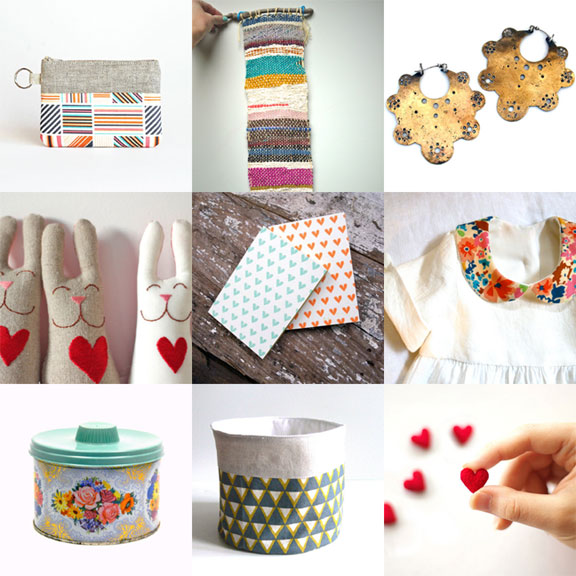 Stripey Zipper Pouch, £13.00 GBP from the ochil tree.
Weaving, $85 from Cathy McMurray.
Crop Circle Hoops, $132 from Laurel Hill.
Valentine's Day Bunny, £14.00 GBP from The Fox in the Attic.
All Hearts Letterpress Notebook, $12 from cleanwash.
Linen & Liberty Peter Pan Collar Dress, $72 from Harriet's Haberdashery.
Floral Lidded Tin, $15 from bliss & vinegar.
Fabric Bucket (made from my Triangles print from the Stamped collection) by Jenny Bartoy.
Set of 5 Heart Brooches, $28 from Sweetkettle.