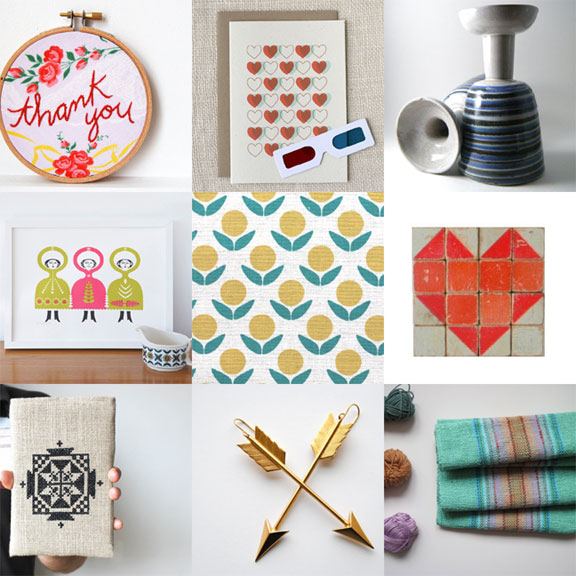 Embroidered Thank You Hoop, $40 from The Merriweather Council.
3D Hearts Valentine's Day Card, $5 from Wit & Whistle.
Vintage Marshall Studios Candlesticks, $75 from Temple of Vintage.
Folkdance Screenprint, $45 from Roddy & Ginger.
Circle Flowers in yellow from my Stamped collection, $10 per half yard from Stash Fabrics.
Antique Blocks, $36 from Monki Vintage.
Cross Stitched iPad Case, $60 from Galaborn.
Arrow Earrings, $23 from Sparklefarm.
Handwoven Cotton Scarf, $130 from Sameheart Designs.