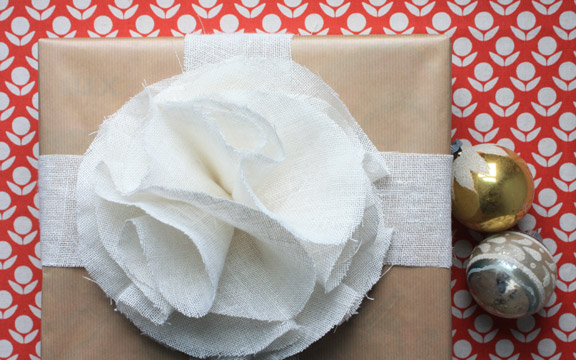 Happy Holidays! Above is a fabric bow I made last week. The background fabric is from my Stamped collection for Kokka, available here, among other places. Since I haven't posted in a while, I thought I'd give you a quick update via Instagram photos.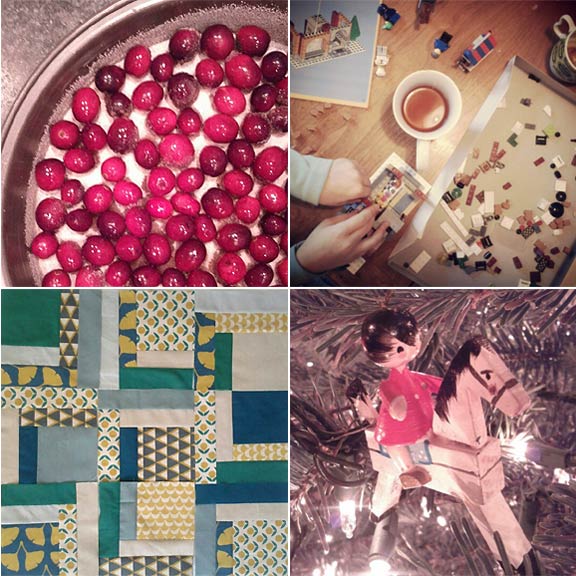 Cranberry Upside Down Cake from Martha Stewart was super easy. Here are the cranberries in the pan — the finished cake wasn't as pretty as Martha's, but it was tasty. Would also be nice for a holiday brunch.
Legos have been spread out all over our kitchen table since Christmas.
I got a bit of sewing in before Christmas and have about 20 of these blocks that will turn into something one day.
Love vintage ornaments. This little rocking horse is from our childhood tree. I think it's missing the reins and I had to glue the leg back on this year.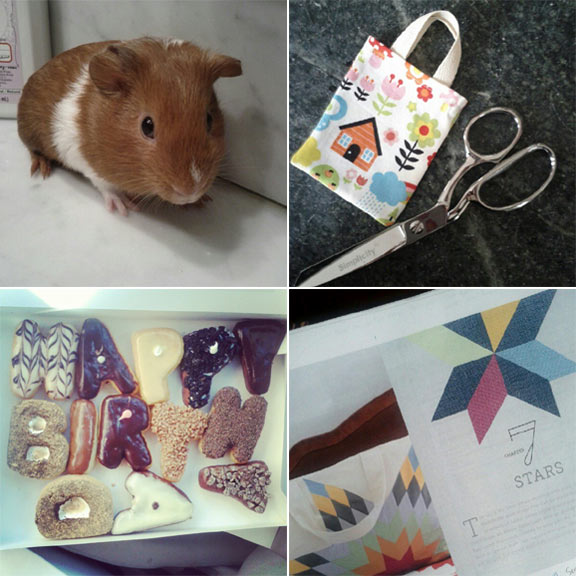 And there were birthdays this month too. My younger daughter got this cute little guinea pig to keep my older daughter's lonely pig company. Yes, I know, only cute if you like little furry rodent-like creatures.
I made little mini-totes for 18″ dolls as party favors.
Then my older daughter had her birthday which we celebrated at school with our annual box of birthday doughnuts from Sublime Doughnuts here in Atlanta.
And I finished what is hopefully the last round of major edits for my book, 1, 2, 3 Quilt, which will be available sometime in the fall.
I'm also planning the year ahead and struggling with the fact that I can only do one of the quilt trips I'd like to do in the spring. So I think I'm opting out of QuiltCon to head out to Quilt Market in Portland. It's a tough decision, but I've never been to Portland and my husband and I are thinking of making a vacation of it. And it looks like I will have another collection coming out with Kokka at spring market, though I haven't finished it yet!