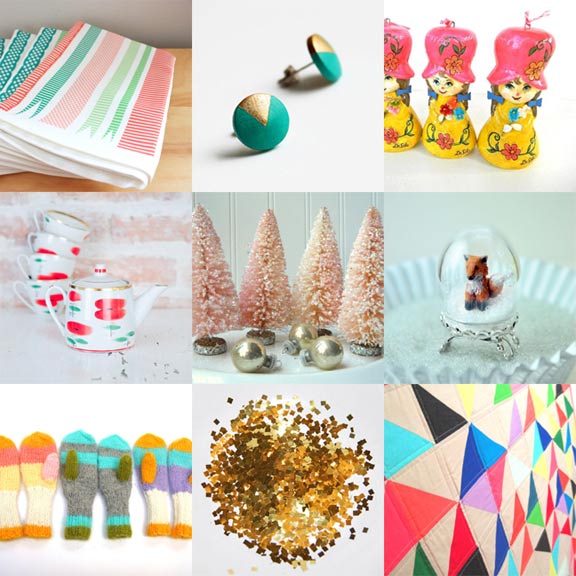 Christmas Tea Towel, $18 from Wicked Mint.
Geometric Stud Earrings, $15 from Theia Design.
Vintage Paper Mache Ornaments, set of 4 for $12 from Snug Snuggery.
Porcelain Poppy Tea Set, $53 from Isantiik.
Pale Pink Bottle Brush Trees, $20 from Hope and Joy Studios.
Fox Snowglobe Ring, $63 from Divine Sweetness.
Kids' Mittens, $29 from Rainbow Mittens.
Glitter, 1/2 ounce for $4 from The Glitter Source.
Colour Me Happy Quilt, $160 from Beehive.