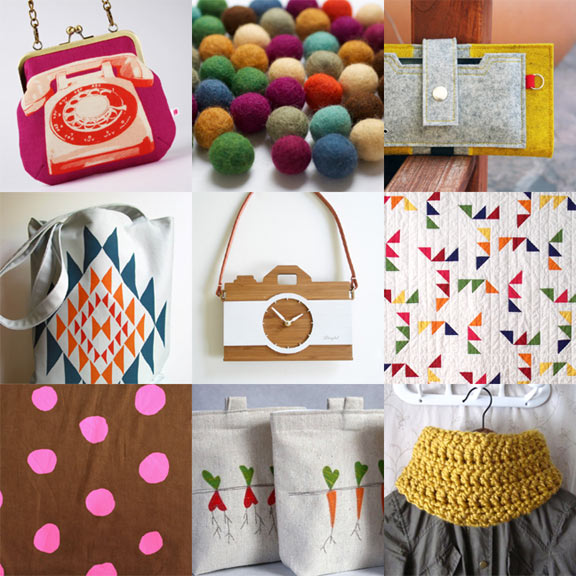 Clutch Bag, $51.30 from Octopurse.
Wool Felt Balls, 50 one-inch balls, $14.50 from 8natur.
Phone Wallet, $52 from Alex M. Lynch.
Bright Triangles Screenprinted Tote Bag (seconds sale), $15 from Hummingbird Factory.
Vintage Style Camera Clock, $84 from Decoy Lab.
Triangle Maze Quilt Pattern, $9 from Esch House Quilts.
Nani Iro brushed twill fabric, $10.50 half-yard from Miss Matatabi.
Reusable Sandwich Bags, set of 3 for $20.70 from the High Fiber.
Mustard Yellow Chunky Cowl, $35 from Lorified.