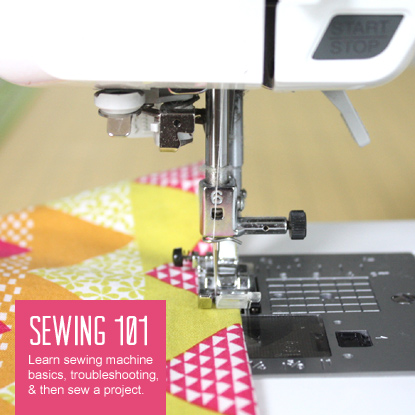 I'm excited to be teaching a few classes this month! The first is a Machine Sewing 101 class at the Indie-pendent, here in Atlanta. If you haven't been to the Indie-pendent yet, it's a beautiful shop filled with handmade treasures from some of my favorite makers. Above the shop is a light-filled studio space.
In this class, I'll be teaching the basics about getting started with machine sewing, cutting fabric and trouble shooting. You'll need to bring your sewing machine and manual. We will have a couple of extra machines so if you need one, please let me know. The class is two hours, includes supplies and you'll leave with a finished set of napkins! I'll be teaching this class two times, Tuesday, September 11 and Sunday, September 16, so you can choose to come on a weekday or a weekend. For all the details and to register, head over to the Indie-pendent.
I'm also teaching an Improvisational Quilting class at Intown Quilters on Sunday, September 23. I'll share some sample photos soon!