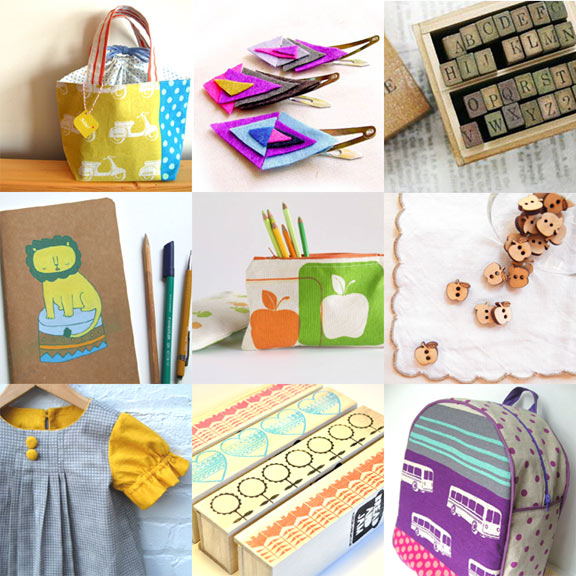 Lunch Bag, $36 from Noei.
Geometric Hair Clips, $2.15 each from Alina & T.
Alphabet Stamps, $15.50 from prettyM.
Hand Painted Circus Lion Notebook, £6.00 GBP from ladysnail.
Zipper Pouch, $12 from Netamente.
Apple Wooden Buttons, 10 for $2.20 from Happiness Garden.
The Audrey Dress, $98 from Sewn Natural.
Wooden Pencil Box, £5.50 GBP from Bread and Jam.
Toddler Backpack, $45 from Weepereas.