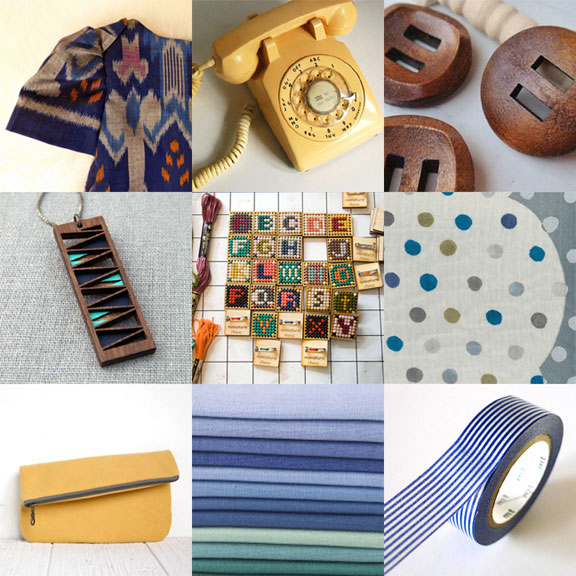 Girl's Ikat Pocket Dress, $62 from Harriet's Haberdashery.
Vintage Phone, $42 from Callooh Callay.
Wooden Buttons, $2.99 from Charm Necklace.
Walnut Pendant, $52 from Bird of Virtue.
Cross Stitch Wooden Pin, $25 from Miniature Rhino.
Nani Iro Double Gauze, $10 for 1/2 yard from Mountain of the Dragon.
Foldover Vegan Clutch, $54 from Milk and Honey Handbags.
Oakshott Fabric, 12 fat eighths, $39 from Hyggeligt Fabrics.
Striped Washi Tape, $4 from Pretty Tape.