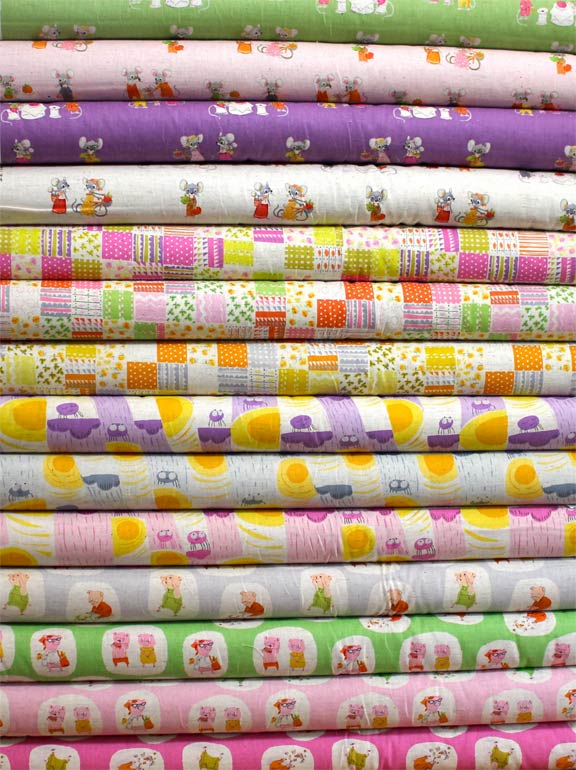 Today is a giveaway from a blog sponsor and one of my favorite fabric shops, Miss Matatabi. Frances lives near Tokyo and her shop specializes in Japanese fabrics and trim. You can find her blog here and her facebook page here.
Frances is generously offering a fat quarter bundle of the new collection from Heather Ross for Kokka, Nursery Versery. I've mentioned this collection before as it's my favorite so far from Heather Ross. It reminds me of the charming little illustrations from the books of my childhood, with its sweet details and vivid colors. The mice are my favorite and I'm hoping my kids aren't too old for these designs, inspired by favorite nursery rhymes. I also love the cheater print, which is incredibly versatile.
The giveaway is for a fat quarter bundle of the four prints in each colorway, for a total of 14 fat quarters! The fabric is 85% cotton, 15% linen. To enter, simply leave a comment below by midnight eastern on Saturday, August 4. The winner will be chosen by the random number generator and announced on Sunday.  This giveaway is open internationally. And be sure to visit Frances' shop, Miss Matatabi. She has some great new collections, including the latest Melody Miller collection.