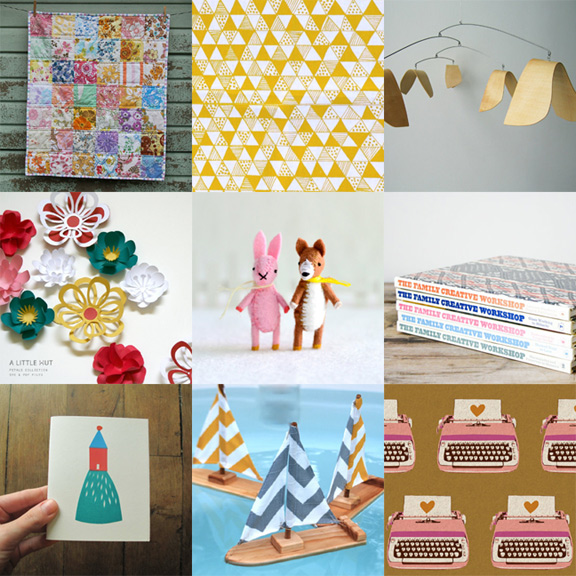 Vintage Sheet Baby Quilt Kit, $40 from By Mary: Vintage Sheet Fabric.
Mania Screenprinted Fabric, $10 from Blueberry Park.
Flock Mobile, $160 from Bookhou at Home.
Petal Collection, digital files for cutting, $3.99 from A Little Hut.
Pocket Plush Animals, $28 each from Mount Royal Mint.
Family Creative Workshop vintage crafting books, $24 from Pine and Main.
Little House Notebook with Paper Cut Cover, $5 from Hello Possum.
Chevron Stripe Sailboat, $20 from Tweet Toys.
Ruby Star Shining Typewriters, $10 1/2 yard from Quilt Essentials.