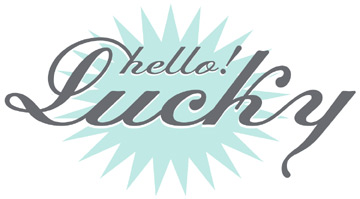 I'm excited to welcome Hello!Lucky as a new sponsor and today they're offering a giveaway! Their beautiful and well-designed letterpress and digital stationery has long been a favorite of mine and I'm sure if you haven't seen it yet, you will love it too. Sisters Eunice and Sabrina Moyle founded Hello!Lucky and also wrote the popular book, Handmade Weddings, from Chronicle Books. You can see photos of Eunice's wedding here.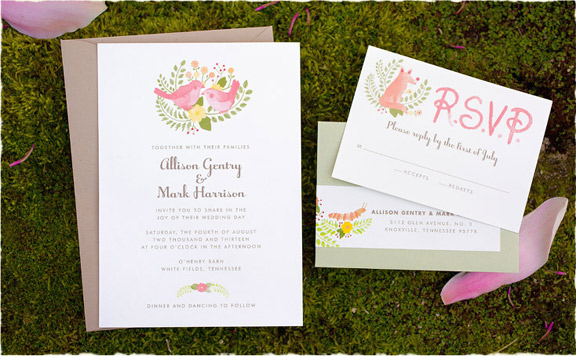 Hello!Lucky offers paper goods to take you through all the stages of your life with wedding invitations, birth announcements, and kids' birthday invitations. Plus greeting cards, personalized stationery, thank you notes and more. They also feature collections from guest artists like Jacqui Lee (shown above). Their wedding invitations run the gamut of styles, so there's something for everyone whether you like modern, traditional, whimsical or romantic. I really like these destination cards shown below, reminiscent of vintage postcards.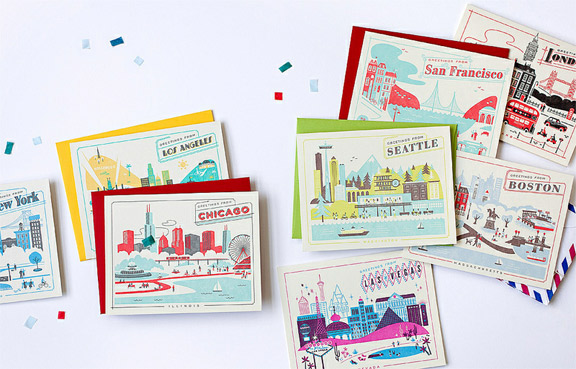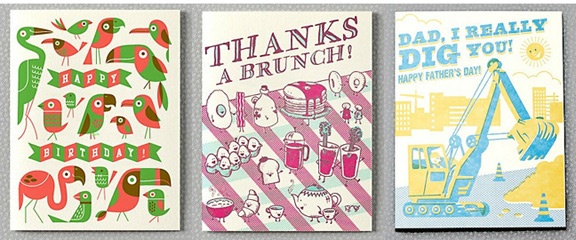 Today's giveaway is for five greeting cards, a set of six thank you cards and a Father's Day card! You choose the designs. To enter to win, simply leave a comment here by midnight eastern Monday night (May 21). This giveaway is open internationally! I'd love to hear how you feel about correspondence these days. Do you still send paper cards, thank you notes, or letters? Why or why not?
I'll say that the good southern manners my mother taught me have become too lax over the past few years. But I suspect that for those of us who love handmade, the tactile aspect of mail is still appealing. So get back to the paper and pen and send a proper thank you, why don't you?